Glydea Ultra 60 WT / DCT incl. Wave Runners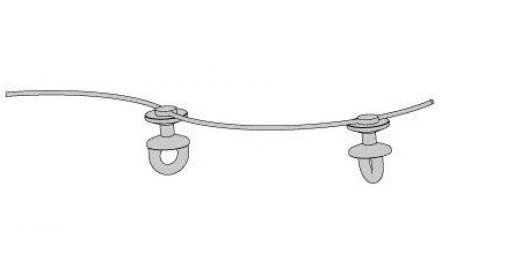 Gordijnrailmotor geschikt voor gordijnen met een gewicht tot 60 kg of tot 100 kg bij een tandemmotor uitvoering.
Openingspunt van linkerzijde, rechterzijde of vanuit het midden.
De elektromotor kan zowel links als rechts worden gemonteerd. Bevestiging kan tegen het plafond of aan de wand.
Mogelijkheid om de motor te koppelen met domotica systemen via de aansluiting aan de onderzijde van de motor, alleen DCT.
Je bedient al je gordijnen individueel of per groep. Dit kan automatisch of via afstandsbediening. Stille motor en railgeleiding.
De gelijkmatige elektrische geleiding beschermt je gordijnen en voorkomt vlekken door handmatig gebruik. Handmatig openen en sluiten van de gordijnen blijft altijd mogelijk.
Bij toepassing van een tijdklok, openen en sluiten uw gordijnen automatisch, ook als je niet thuis bent. Desgewenst in combinatie met je binnen- en buitenverlichting (aanwezigheidssimulatie).
De Glydea™ heeft een 'slow start/soft stop' functie met instelbare snelheid. Instelbare snelheid: 20 / 17,5 / 15(standaard) / 12,5 cm/sec.
Ook geschikt voor zwaardere gordijnen. Met de "My" knop kun je je eigen voorkeurspositie programmeren.
Alle aanpassingen en maten worden na aankoop met je besproken zodat je de Glydea Ultra perfect op maat geleverd krijgt.